Communist University is the jointly sponsored school of Labour Party Marxists and the Communist Party of Great Britain. It's different to other 'educationals' organised by left groups – most of which resemble student trade fairs rather than forums for open, critical and robust debate.
And 'robust' is the word. There are often sharp clashes of opinion. This year, many sessions and debates will focus on the 100th anniversary of the Russian Revolution: what went wrong, what was admirable and, crucially, what can we learn from it. Plenty of room for dispute and dissent on that thorny issue, of course.
At the same time, the participatory aspects of CU are very important to us. A robust collectivism is the order of the day, with all participants helping with food preparation, care and maintenance of the venue, chairing and generally making the thing run on the rails. Come the evenings, we drink, eat, sometimes carry over the discussions from the day's session. Or just drink and eat – there are no standing orders for comrades' leisure time …
Many comrades who attend dub CU the highlight of their political year. Why don't you come along this year? The latest version of the timetable is available here – but please note that it might be subject to change (latest update: August 14).
Videos from CU 2016 (with Norman Finkelstein) are available on Youtube.
Confirmed speakers include:
August Nimtz (author, incl. Marx and Engels and their contribution to the democratic breakthrough)
Neil Davidson (author, The origins of Schottish nationhood)
Marc Mulholland (author, Oxford University)
Ian Birchall (author)
Michael Roberts (Marxist economist)
Yassamine Mather (expert on the politics of the Middle East)
Hillel Ticktin (founder of Critique)
Bob Arnott (NHS campaigner)
Tony Greenstein (Jewish anti-Zionism campaigner)
Moshé Machover (founder, Matzpen)
Anne MacShane (Phd student at Glasgow University on Women and the Russian revolution
Mike Macnair (author of Revolutionary Strategy)
Kevin Bean (author, Institute of Irish Studies, University of Liverpool)
Jack Conrad (author of The challenge of continental unity)
Chris Knight (Radical Anthropology Group and author of Blood Relations)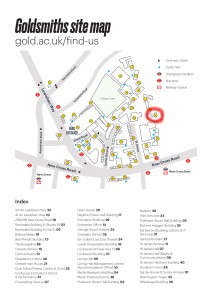 Venue:
Goldsmith's University, St. James Garden Room (behind Loring Hall), St James, New Cross, London SE14 6NW. Please have a look at this map of campus, which indicates our location – it's slightly tricky to find.
Residential places:
Please note that residential places are limited. Accommodation is in single ensuite rooms in Goldsmith University's Loring Hall (address see above).
▪ Full week – £250 (£150 unwaged). Solidarity price – £300.
▪ First/final weekend, including one night's accommodation – £60 (£30).
Reserve your place now by paying at least £30 deposit (click here for payment options). Please also send an email to tina@cpgb.org.uk
Day visitors:
▪ Full week, no accommodation – £60 (£30)
▪ Day – £10 (£5) Single session – £5 (£3).
Please let us know you are coming, so we can put your name down at university security, which will speed things up for everybody – please email tina@cpgb.org.uk