Jeremy Newmark is in deep trouble, Ann Black has been dropped by Jon Lansman and AWL members have been declared 'unwelcome' by London Young Labour, reports Carla Roberts
Imagine the following: a well-known Corbyn supporter is accused of "misusing" tens of thousands of pounds of a charity he is running in order to go on holiday with his family, leases a "46,000 luxury car" and awards his wife contracts worth £36,000. General secretary Iain McNicol and his compliance unit would have acted with speed … and with some not inconsiderable glee.
Of course, we are talking about Jeremy Newmark, until recently chair of the Jewish Labour Movement and, as we go to press, still a full Labour Party member and a Hertsmere councillor. Unlike many of the pro-Palestinian campaigners, of course, that he and the Jewish Labour Movement have successfully managed to get suspended from the party on the flimsiest of accusations of 'anti-Semitism'.
The enthusiasm with which the pro-Zionist Jewish Chronicle has attacked Newmark is quite breathtaking – after all, it has given him and the Jewish Labour Movement many a platform to attack pro-Palestinians and anti-Zionists. But clearly, a good story beats religion. JC alleges that Newmark's financial dealings with the Jewish Leadership Council were – how shall we put it? – somewhat suspect. And, when awkward questions were asked, Newmark agreed to resign from his position as chief executive for "health reasons". Not that his health stopped him from being leader of the JLM, a Labour councillor and running as the parliamentary candidate in Finchley and Golders Green (he just failed to become an MP).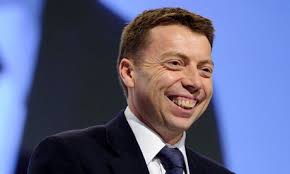 We need not point out the hypocrisy in the different treatments that Newmark and Corbyn supporters have been receiving – not just from the compliance unit, but also the bourgeois media. Apart from a couple of articles in The Times, there is an eerie silence. But it is not the job of socialists to appeal to McNicol to discipline fellow Labour Party members (after all, we want McNicol sacked and many of the disciplinary offences he so freely wields abolished).
And, of course, we believe in the principle of 'innocent until proven guilty'. But, firstly, that does not go for the dozens, if not hundreds, who remain suspended and expelled from the party for a wide range of 'crimes' – including being rude on the internet or being an alleged supporter of a Marxist group. And, secondly, from reading the allegations in JC there appears to be damning evidence against Newmark, which would at the very least warrant an investigation. McNicol's claim that the issue is "private" is quite frankly breathtaking. Even the Jewish Labour Movement had the sense to agree with Newmark that he should resign.
There are lessons here. The Momentum leader, Jon Lansman, has previously boasted that "I work closely with Jeremy [Newmark]" and explained how he took the advice of the JLM before 'demoting' Jackie Walker from her position of vice-chair of Momentum.
And, in the mistaken belief that he could shield himself from the accusations of being soft on anti-Semitism, Jeremy Corbyn has given the JLM in effect a free hand to wreak havoc with its 'Anti-Zionism equals anti-Semitism' campaign. Shamefully, Corbyn has silently stood by, allowing pretty much any criticism of the actions of the state of Israel to be branded as evidence of anti-Semitism. All in the empty hope that he will finally have given the right wing in the party enough scalps to shut up and let him lead.
NEC elections
Jon Lansman has given up all pretence of leftwing candidates for the national executive committee being chosen by some kind of semi-democratic decision-making between various groups under the umbrella of the mysterious 'Centre Left Grassroots Alliance' (CLGA). Once upon a time, this might have been a real attempt to get together left Labour organisations in order to discuss joint candidates – but even then it was always done firmly behind closed doors.
Now Jon Lansman, who literally owns Momentum, seems to be in sole charge. Last year, the CLGA managed to agree on three NEC candidates within a matter of days, in a much-ridiculed process, where – surprise, surprise – Lansman was one of those chosen.
For the 2018 elections, it looked as if a similar process would be employed. Nominations on the Momentum website opened on January 8, ended on January 14 and by January 18 the Momentum candidates were supposed be chosen by a panel from its national coordinating group to then go to the CLGA. Momentum's website still states: "Please note that because Momentum is only one out of a number of organisations which has input into the CLGA, gaining the support of Momentum does not guarantee getting the final support of the CLGA for these elections."
But somewhere along the line Lansman thought, 'Nah, why bother?' On February 9, the final list of the nine candidates supported by Momentum only was leaked to the Huffington Post – before the rest of the CLGA could pretend to have a say on the matter. It took another week before he informed Momentum members, via email on February 15. We understand that, at the heart of this, is the fact that Jon Lansman and his old comrade in the Campaign for Labour Party Democracy, Pete Willsman, have fallen out over the matter of Ann Black.
We could already gather from NEC veteran Willsman's latest email report (sent out on January 31) that something fishy was going on. In a minor point he says that at the last Labour NEC meeting "Ann Black, in her usual reasoned way," argued against a particular oversight and that, "as usual, Ann's reasonable arguments carried the day".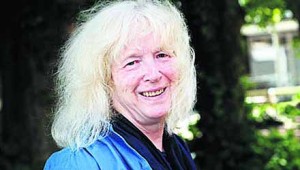 Yes, that is the same Ann Black who has played a despicable role in sidelining Corbyn supporters in the run-up to the leadership elections. The same Ann Black, who as long-serving chair of the disputes panel played a key role in keeping the witch-hunt against the left alive. Her replacement by Christine Shawcroft was long overdue.
But not for comrade Willsman, apparently. We understand that he has been arguing vehemently that she be included once again on the CLGA slate. But he was narrowly outvoted by the CLPD executive. However, comrade Willsman did not budge on the issue and kept on insisting she be nominated.
Anyway, Jon Lansman did what he does best: went nuclear. He announced nine candidates supported by Momentum – not including Ann Black. Nevertheless, "I shall be standing as a candidate for the NEC, on the centre-left platform that I have supported for the past 18 years," she told the Huffington Post. Doubtless, Black's politics have not changed much in 18 years, but it is a sign of the weakness of the Labour left that it ever supported her in the first place.
Current NEC members Claudia Webbe, Rachel Garnham, Yasmine Dar, Pete Willsman, Darren Williams and, of course, Jon Lansman himself, are featured on the new slate. The newcomers backed by Lansman are Huda Elmi (Momentum national coordinating group), Nav Mishra (a Momentum regional organiser) and Anne Henderson (assistant secretary of the Scottish Trades Union Congress). All nine are virtual shoo-ins for the 2018 NEC elections, some major political earthquake notwithstanding.
One person missing from the Momentum slate, however, is Rhea Wolfson, an entirely forgettable member of the NEC, had it not been for her proud membership of the Jewish Labour Movement (she also sits on the editorial board of the AWL-sponsored magazine The Clarion). Unfortunately, her departure is voluntary and not the result of a campaign of the pro-Palestinian left. She appears to harbour ambitions of becoming an MP – which is, we understand, the main reason for not throwing her hat in the ring again.
Victims and perpetrators
AWL members were amongst the first victims of the anti-left witch-hunt in the Labour Party, when, just after the publication of Tom Watson's 'dodgy dossier', a dozen or so members and supporters were expelled from Labour. And yet the group has itself been giving encouragement to the witch-hunt against leftwingers in its own way.
Its participation in the 'Anti-Zionism equals anti-Semitism' campaign is not of the same calibre as that waged by the JLM and the 'Campaign Against Anti-Semitism', which systematically, and with a lot of technical know-how and money, scroll through Facebook and Twitter accounts to catch out members for using particular words.
For one thing, the AWL lacks the numbers and finance for that type of campaign. It represents more the type of busybody who would report their neighbour to the East German Stasi for watching West German TV. In the worldview of AWL leader Sean Matgamna (who, like others in their leadership, open declares himself a Zionist), pretty much anybody on the "fake left" who has the audacity to criticise Israel is an anti-Semite.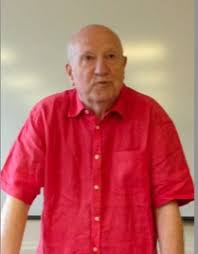 AWL members on the (then) Momentum steering committee joined Jon Lansman in voting for the removal of Jackie Walker as national vice-chair – in fact they enabled the man to go one further a few weeks later and abolish the steering committee and all democratic structures with it in the now infamous Lansman coup of January 10 2017. AWL leader Sean Matgamna continues to call for Ken Livingstone to be expelled from the Labour Party for making factually slightly wrong, but politically entirely correct, statements about the collaboration of Nazis and Zionist leaders in the 1930s. [The editorial team of their paper Solidarity seems to disagree about calling for his expulsion, but they happily print Sean's articles without critiquing his call and regularly denounce him as an anti-Semite in their pages].
It joined with the JLM and the rightwing media hysteria in condemning Moshé Machover's article, 'Anti-Zionism does not equal anti-Semitism', in Labour Party Marxists, which led to his expulsion (after a massive campaign within the party he was subsequently reinstated three weeks later). "Overnight, Machover's article became a cause célèbre for left anti-Semites (and anti-Semites in general)", states the AWL in its paper, Solidarity.
Displaying its ignorance and lack of basic sense of solidarity with a victim of Iain McNicol's compliance unit, the AWL claims in an official statement that the article was carried in a leaflet, which
was distributed at a fringe meeting of the rightwing Labour First faction, in a stunt obviously designed to catch the eye of the Labour right and provoke expulsions to generate publicity for themselves … We restate our opposition to the existence of this rulebook clause, and its usage to justify summary expulsions, including in this case. But we have no sympathy with the leaflet stunt, and no desire to defend it as an exercise of democratic rights.
This deeply problematic statement also shows that the AWL must have been asleep throughout conference last year – otherwise they would have noticed that comrade Machover's article was carried in our A3-size newspaper (not a leaflet) and it was widely distributed every day at various fringe events, as well as at conference itself. Jeremy Newmark – who was almost as outraged as the AWL about the article – picked it up on the first morning outside the main conference entrance – and then telephoned various journalists, who were keen to cover the story. But don't let the facts get in the way of a good smear.
At the AGM of London Young Labour on February 3, the AWL once again played this bizarre double role. The meeting adopted a truly contemptuous motion submitted by the AWL-backed Labour Campaign for Free Movement – and then voted in favour of one that comes close to calling for the expulsion of AWL members from the youth wing.
The motion submitted by LCFM starts by stating, rather problematically, that "we have recently seen a rise in racist, xenophobic and anti-Semitic hate crime" and that "Muslim and Jewish women are disproportionately targeted in terms of Islamophobia and anti-Semitism".
It does not quote the source of these claims, but chances are the AWL has joined a range of bourgeois journalists in adopting in an entirely uncritical way the claims made in the 'Report on anti-Semitic incidents', which is published twice a year by the pro-Zionist charity, Community Security Trust (a charity "known to have links to Israel's Mossad spy agency", as the award-winning Electronic Intifada states).
The motion goes on to make some utterly forgettable, non-controversial demands ("it is essential that we stand up for the rights of everyone in this country to practise their faith and be safe from hate"), which, incidentally, do not include the call for free movement beyond what exists across the EU today.
Bizarrely though, the LCFM motion commits London Young Labour to:
8. Work alongside the Jewish Labour Movement, Labour Muslims, Sikhs for Labour and other faith groups to address the systemic hate faced by those who identify into these groups, both within and outside of our movement.

9. Run training with Hope Not Hate on how to tackle bigotry and xenophobia in society.
Point 8 does not just support the clearly untrue claim of there being a huge 'anti-Semitism problem' in the Labour Party. It commits the organisation to work with the disgraced JLM, which has played such a deplorable role in the witch-hunt of pro-Palestinian Corbyn supporters.
Hope Not Hate, while not playing an active part in the witch-hunt, is a rightwing version of the Socialist Workers Party's 'Stand Up To Racism'. For example, the anti-Corbyn MP, Ruth Smeeth, was a director of Hope not Hate for many years – she also worked for the Community Security Trust mentioned above. Nice bedfellows indeed.
The same Young Labour event then went on to adopt a motion in response to recent allegations made by a former (then 16-year-old) AWL member of sexual misconduct by another member. The motion claims that the event was then "covered up by the AWL student organiser". The details are quite well known by now. They are unpleasant, but not of such a level of seriousness to warrant that
the presence of AWL members/supporters at London Young Labour organising and social spaces is unacceptable and unwelcome until they carry out a formal, open transparent investigation. The processes of this investigation must be ones in which the survivor has confidence, and the processes and outcomes of the investigation must centre the needs of survivors of sexual violence. (see full statement below)
A group of young pro-Lansmanites seems to behind this motion (who would have thought that such a tendency would ever exist?). AWL members are quite right to smell "a witch-hunt against Workers' Liberty":
The cynical use of this important issue, by some, ultimately is a means of silencing political opponents. It is a danger to the entire left. It will not end with Workers' Liberty. It can, and will, be used against anyone else seen not to have 'the right line' on any number of issues. It creates a movement within which reasoned discussion of political differences becomes impossible.
Like, say, the issue of opposing Zionism, perhaps? The words 'kettle', 'black' and 'pot' spring to mind.
---
London Young Labour notes:
1. In January 2018, it emerged the AWL had covered up the sexual abuse of a child, who had been offered drinks by AWL members despite being under 18. The sexual assault was covered up by the AWL's student organiser, and the AWL member in question faced no disciplinary action or expulsion from the AWL.
2. The victim was subjected to a campaign of smears and harassment, which included ablist remarks hurled at him on the street and slanderous complaints made to his employer.
3. A statement on the AWL website confirmed the allegations of the victim's statement, but deflected blame to "online trolling".
London Young Labour believes:
1. Sexual violence is not confined to one tendency or political leaning, but certain structures and organising tactics – such as the AWL's secretive, top-down structures – are more likely to enable and mask abuse of all kinds.
2. Sexual violence pushes out women and other marginalised groups from our party.
3. As an organisation, LYL must also take into account that the survivor of this assault was underage. The AWL members had bought him drinks and got him drunk, which is an incredibly serious breach of safeguarding.
4. Sexual violence must not be tolerated within our organisation and neither must apologism for sexual abuse.
London Young Labour resolves:
1. To make clear that the presence of AWL members/supporters at London Young Labour organising and social spaces is unacceptable and unwelcome until they carry out a formal, open, transparent investigation. The processes of this investigation must be ones in which the survivor has confidence, and the processes and outcomes of the investigation must centre on the needs of survivors of sexual violence.
2. To carry out research into our own processes and policies and make sure they adequately support survivors of sexual violence.