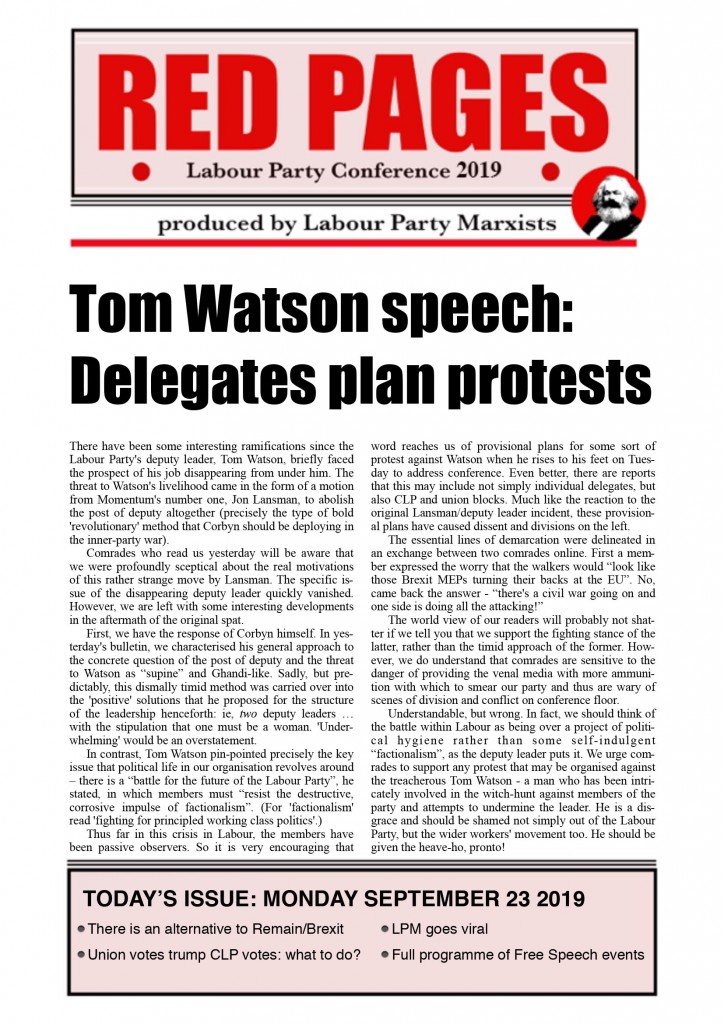 Click to download today's issue in the PDF version here.
Tom Watson speech:
 Delegates plan protests
Union votes vs CLP votes: Democratise the unions!
One thing has become pretty clear at this year's conference: the huge increase in membership and consequent radicalisation sparked by the election of Jeremy Corbyn in 2015 has not found much reflection within the trade unions.
Our Europe, their Europe
No to a second – or any – referendum
Labour Party Marxists goes viral