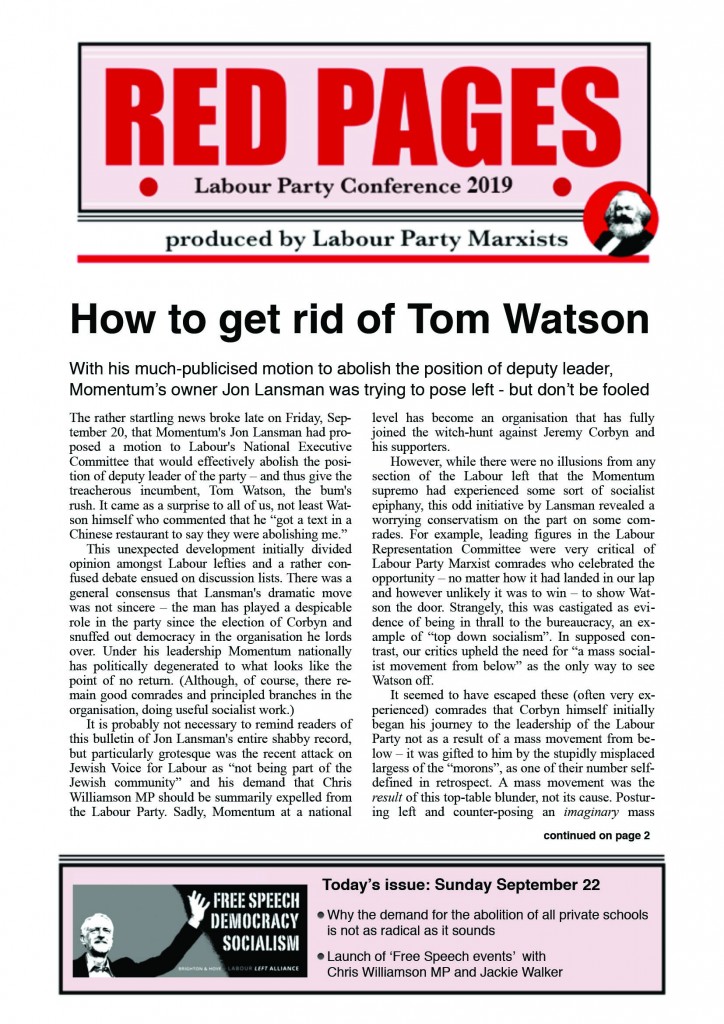 Click to download today's issue in PDF version here.
How to get rid of Tom Watson
With his much-publicised motion to abolish the position of deputy leader, Momentum's owner Jon Lansman was trying to pose left – but don't be fooled
Abolish all private schools?
This demand is not as radical as it sounds – what about, say, those run by cooperatives? Those that are based on a working class, socialist vision of society?
Debate over Clause four: Fight for real socialism!
Despite the fact that the rule change fell far short of what is required, we urged for a vote for it, against the Blairisation of the Labour Party. Sadly, Labour's NEC kicked the issue into the long grass.
Fast-track expulsions will make the anti-Semitism witchhunt worse
Although a majority of CLP representatives yesterday voted AGAINST a further tightening of Labour's disciplinary system, the rule change from the NEC was accepted because the affiliates overwhelmingly voted in favour. This will make the witch-hunt much, much worse.